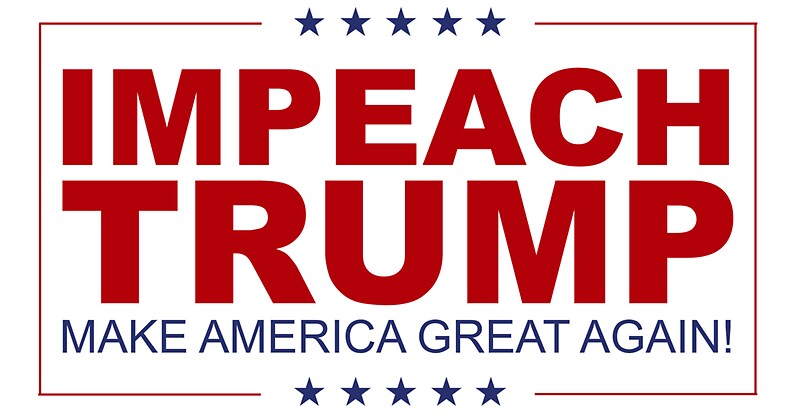 Tested Working

VNS-L22
VNS-L23
VNS-L31
VNS-L53

NEM-L22
NEM-L51
NMO-L21
NMO-L23
NMO-L31
NEM-UL10

Not Working

NEM-AL60 ( not supported.)
NEM-AL10 ( not supported.)
Developer's Notes
lineage-14.1-20171024-METICULUS-hi6250.zip

LineageOS Source Code Update
Set modem properties properly by determining modem id.

This may fix many RIL issues.

lineage-14.1-20170603-METICULUS-hi6250.zip

LineageOS Source Code Update 6/02/2017
Minor source clean up and fixes. See github -Thanks +Daniel Múčka

lineage-14.1-20170507-METICULUS-hi6250.zip

Enable Ambient Display
LineageOS Source Code Update 5/06/2017

lineage-14.1-20170419-METICULUS-hi6250.zip

LineageOS Source Code Update 4/17/2017
logging

Disable strictmode logging to dropbox.
Disable wtf logging to dropbox.

kernel

SELinux permissive : Until now SELinux has been disabled by hacks. Now I have finally got the code corrected in the kernel and can begin to correct the actual policy.

lineage-14.1-20170404-METICULUS-hi6250.zip

Fix NFC and therefore battery drain?
LineageOS Source Code Update 4/04/2017

lineage-14.1-20170328-METICULUS-hi6250.zip

overlay
libhuawei_init

set "ro.config.multirild" & "ro.config.mulitirld" & "ro.multi.rild" which can also be set via build.prop for debugging.

LineageOS Source Code Update 3/28/2017

lineage-14.1-20170318-METICULUS-hi6250.zip

libhuawei_init

Allow user to set "ro.config.multirild" in the build.prop

Will be set automatically if it does not exist in the build.prop (default)

overlay

Set minimum screen brightness at 1 instead of 10.

libsensors

gyroscope: don't calc per second.

SystemUI

Don't show "no sim" icon in statusbar if airplane mode at boot.

Meticulus-Parts

Option to use stock power HAL.

My power HAL seems to be laggy for some people...

Option to use stock lights HAL.

I just figured while I was at it.

Meticulus Lights HAL

Add ability to customize led colors.Colors are set via system props:

persist.sys.lights_HAL_lp (low power) battery below 25%
persist.sys.lights_HAL_c (charging) battery above 25% below 90%
persist.sys.lights_HAL_fp (full power) battery above 90%
persist.sys.lights_HAL_n (notification)
Colors are ARGB (Alpha,Red,Green,Blue) with Alpha ignored; in any combination of 0x00 (0), 0x7f (127), 0xff (255)
Examples:
# red = 0xffff0000
# yellow = 0xffffff00
# green = 0xff00ff00
# blue = 0xff0000ff
# purple = 0xffff00ff
# teal = 0xff00ffff
# lime = 0xff7fff00
# black(off) = 0xff000000
# white = 0xffffffff

lineage-14.1-20170313-METICULUS-hi6250.zip

kernel

build all USB MASS STORAGE drivers.
Fix issue with SDCard remounts.

I suspect this may* fix issues with app freeze ( if that is still a thing )

libcore

Small backward compat patch for allowing apps to load native libraries by relative path instead of requiring an absolute path.

Meticulus Parts

Better Romanian Translations by georgeccotea
Better Slovak Translations by dady8889
Better Croation Translations by TheMarionette
Better German Translations by MRXI1909
Better Polish Translations by Isander
Better Dutch Translations by thijsvanhal7

lineage-14.1-20170307-METICULUS-hi6250.zip

LineageOS Source Code Update 03/07/2017

Graphics patches required due to upstream google changes.

mediadrm
NEM-XXX

Remove attempts to fix 2 pin headphones

Overylay configs

Remove all from previous update

Camera
Meticulus Parts

Better French translations by enzo24754 @ XDA
Better Italiain translations by Potato997 @ XDA
Better Hungarian translations by Emma22288 @ XDA

lineage-14.1-20170222-METICULUS-hi6250.zip

Camera

Fix media server crashing... ( I think I got it this time. )

Fix All Tethering:

Wifi hotspot does not work on first attempt but does work on all subseqent attempts.
Wifi hotspot: 5ghz does not work ( and is probably not supposted to ).

NEM-XXX

Try again to apply the NEMO mixer fix by przemas2468 @ xda-developers.com . I didn't have it correct the first time.
Try again to fix 2 pin headphone plug detect... ( Needs testing )

HWComposer

Put vsync thread to sleep when not inuse and exit on vblank. Should save power and decrease processor usage.

Power

remove POWER_HINT_AUDIO
add POWER_HINT_SUSTAINED_PERFORMANCE

LineageOS Updater removed
Overlay configs added but not tested (These may do nothing at all or might fix stuff: who knows)

config_wifi_dual_band_support=true
config_bluetooth_le_peripheral_mode_supported=true
config_enableWifiDisplay=true
config_useDevInputEventForAudioJack=true
config_dontPreferApn=true
config_showOperatorNameInStatusBar=true

Codinalte Parts -> Meticulus Parts

Massive clean up.
Language Translations
Fix "Use Google H264" switch. (Still Laggin)
NEW Experimental Gyroscope sensor.

Be Kind --- No idea what I'm doing here...

LineageOS Source Code Update 02/21/2017

lineage-14.1-20170216-METICULUS-hi6250.zip

hwcomposer

EXPERIMENTAL support for virtual displays

Might fix chromecast, might not...

re-worked vsync implementation.

If you have issues with this new implementation and you wish to restore the previous builds behavior add "

debug.sf.no_hw_vsync=1" to the build.prop and reboot.

added support for fake vsync.

for displays without hw vsync.

"Encrypt Phone"

NOT FIXED but mitigate the issue by just rebooting when someone tries to use this.

NEM-XXX Only

Fix for reversed stereo audio recording by przemas2468 @ xda-developers.com

I of course could not test but he says that it fixes it on his Honor 7 lite (NEM-L21)
Let me know if this causes problems.

Possible fix for 2pin headphones not being detected. I changed the reporting in the kernel to report all headsets and headphones the same way. Let me know if the situation improves or not.

Codinalte Parts

Checks for hw support of features.
Update Sponsors!

lineage-14.1-20170214-METICULUS-hi6250.zip

Live Display

Added some logical error handling for unknowns. This should not have been necessary and it may handle the errors in a way that effectively disables live display. If you find that Live Display doesn't work at all please let me know... Somethin' fishus is going on here... In any case this should* fix the random reboots some were experiencing.

CodinalteParts Integration: Settings -> Extras

Glove Mode
Usb Host Mode
NEW: Doubletap 2 Wake!

Seems to work better in combination with Glove Mode...

SIM2 (Requires reboot)
Google Codec Workaround (Still laggin...)
Charger functions not working yet...
Debug (logcat ) functions not working yet
WELCOME BACK Sponsors: Settings ->About Phone -> Sponsors

Camera:

Fix occasional crash of media server.

lineage-14.1-20170212-METICULUS-hi6250.zip

Live Display: fix lag

Uses HW and not composite GPU

Fix MTP Host crash
ADB Secure
USB Init Clean up
Fix property issue

When using the "getprop" command with no arguments, getprop would not list anything where it would normally list all properties and their values.

This might fix an issue mentioned where Android Studio does not determine the "api level" of this device when connected to adb.

Installation Checks for those comming from EMUI 4.1

Check to make sure that Meticulus Development's TWRP is being used to flash ROM
Data is automatically formatted after we get permission on screen.
Reboot to recovery to convert TWRP to 'CM' mode after prompt on screen
If you are already on a 'custom' ROM you will not see any difference.

Fix 2g/3g/4g Switch.
Power HAL implement POWER_HINT LAUNCH

lineage-14.1-20170205-METICULUS-hi6250.zip

Fixed "janky" camcorders on Camera1 API

This will probably

not

fix issues with video uploading in Instagram, SnapChat, and Facebook.

Include Snap Camera App as default
Fixed orientation sensor
Fixed FC in Calendar App
Include NFC

Online and turns on and off fine but otherwise untested.

Fixed Wifi Hotspot

I thought this was working but its not

Changed USB init for compatiblity.

lineage-14.1-20170202-METICULUS-hi6250.zip

Camera Fixes

Photo snap on both front and back cameras are working.
Video recording functions without error but recorded video is "janky".
Video recording works with OpenCamera: enable "Use Camera2 API" ( Thanks Isander @XDA who figured this out! )

lineage-14.1-20170131-METICULUS-hi6250.zip

New sensors lib fixes all sensors.

Some sensors take a second or two to calibrate...

Wifi issues fixed.

Not tested with WPA/WEP encrypted Wifi (Please get me a log if you have issues with Wifi)

Fingerprint fixed.

lineage-14.1-20170125-METICULUS-hi6250.zip
Installation Instructions ( Required Reading )
Meticulus Development's Instructions: I am on EMUI 4.1

>These instructions are for CM13 but should work equally well for LineageOS 14.1

Johannes Dostal's Instructions for Honor 5c: here

These instructions are for CM13 but should work equally well for LineageOS 14.1

HC5DEVSPORTAL's Instructions for Honor 5c: here
These ROMs are for users who are on EMUI 4.1 only
FAQ
Will this ROM work for devices other than Huawei P9 Lite, Honor 5c, Honor 7 lite, Huawei GT3, Huawei GR5 Mini?
Will you work on the device that I have?

I only work on devices that I have in my possession. If you or the community would like to donate one then I will consider it. Otherwise no.

Can you fix this issue for the Honor 5c?

The only reason that the Honor 5c is supported is because someone with that device tried this ROM and they reported that it worked with a few minor problems and I already had an idea of how to fix those minor issues. I don't have an Honor 5c, so I am dependant on, those who have this device and are brave enough to try this ROM, for information. If I can get the right information then maybe I can fix it. If not...

Can I flash this ROM with the Official TWRP for the Honor 5c.

NO! Meticulus Development's TWRP is the only one that will work.

I am an idiot who decided not to follow the instructions carefully and now something is not working right?

HA HA HA HA! I don't care about your problem!
Known Issues ( as of latest build )
Working

RIL
LCD Display
Touch Screen
Audio
Bluetooth
Deep Sleep
External SD Card: "Portable Storage" use
External SD Card: "Internal Storage" use
GPS
Battery Usage Stats
Accelerometer Sensor
Proximity Sensor
Magnetic Sensor
Luminosity Sensor
Fingerprint
Battery Stats
WIFI
USB Tethering
Bluetooth Tethering
Camera Front: Photo Snap
Camera Rear: Photo Snap
Camera Front: Video Recording
Camera Rear: Video Recording
NFC



Partially Working
Workarounds

Video capture in "Snapchat" does not function properly. Works with 'Google H.264' switch in 'Extras' but is a little laggy. Probably similar for other social media apps.

Not Tested
Not Working

SELinux (Enforcing mode)

Lots of work to get this to enforcing...

"Encrypt Phone" in Settings -> Security causes a boot loop ( DO NOT USE! )
Importing contacts from SIM.
Dual Sim
"Screen Mirroring" on Chromecast.

Will Not Be Worked On
If there is anything that seems inaccurate about this list then please leave a comment below and I'll update it as soon as I can...
Thank you to those who supported me.
Downloads
These files are the culmination of countless hours of painstaking work. Please respect that and do not link directly to my files or create mirrors. We encourage you to share these files but we ask that you link to this page, not to our files.

-Thanks Meticulus







Resurrection Remix (nougat)

EMUI 4.X based
EMUI 5.X based